A perfectly baked chocolate cake is a lip-smacking delicacy that sweets lovers and kids alike are fond of. A moist, chocolate cake can efficiently finish within minutes and is also easy to make. As people think, it is not that hard to bake a chocolate cake from scratch. It is easier and tastier than a box mix. You can easily bake a chocolate cake using Hershey's Cocoa powder and finish it off with the Hershey's "Perfectly Chocolate" chocolate frosting. Let us get to know more about how you can do the best in preparing this cake.
How To Make Hershey's "Perfectly Chocolate" Chocolate Cake
The recipe to bake a yummy but a simple chocolate cake was published in Hershey's Kitchen page. The recipe requires you to mix the wet ingredients (eggs, oil, milk, and vanilla) and the dry ingredients (sugar, cocoa, flour, baking soda, salt, and baking powder) separately and then mix them. You should transfer the perfectly thin and consistent mixture then to a pan. It is a well-greased and floured pan and finally should be baked in a preheated oven for thirty to thirty-five minutes. Insert a toothpick and see if it comes out clean. If so, your tasty cake is now ready for you to serve. The delicious chocolate cake can further be frosted using Hershey's chocolate frosting and decorate with some sprinkles and chocolate syrup to enhance the appeal.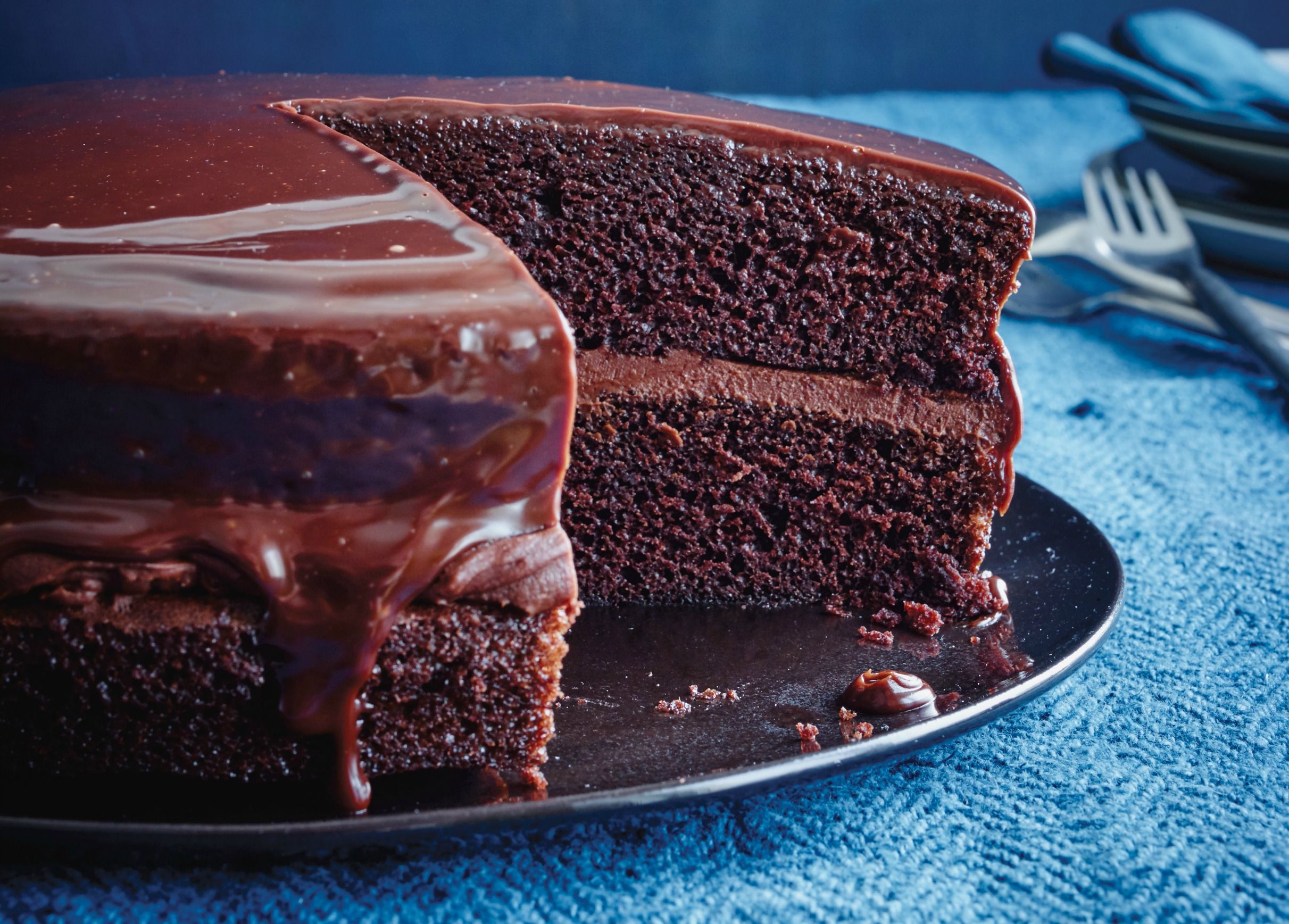 We can use this recipe to bake one-pan cakes, cupcakes, Bundt cakes, or three-layer cakes. But make sure you first whisk the wet and dry ingredients separately and then mix them. Doing so can enhance the texture and consistency of the cake and make them moist and fluffy. The oven should be first preheated up to 350-degree Fahrenheit. Also, it is essential to cool down the cake for at least ten minutes before the application of frosting. If not done so, the frosting can melt off quickly and won't even stay on the cake.
This cake core remover baking tool can help you quickly remove the core of the cupcakes so that you can fill it with a tasty filling and then put back the removed cake piece into its original place. The tool comes with environment-friendly materials (you can use it safely to handle food items) and can help you give a cute surprise to kids by filling the center with their favorite flavor. You can easily remove the center of a muffin, cupcake, or a mini cake with this tool without allowing the cake to fall apart.
Conclusion
A tasty decadent like cake will be the best idea after a hearty dinner and can bring a smile on your dear ones' face. Hershey's special cake can surely win smiles. This cake is perfect for impressing your loved ones and showing off your cooking skills. You can also use Hershey's chocolate syrup, frosting, and sprinkles to decorate your cake.